Geometry, Topology and Statistics in Data Sciences
10-14 October - IHP, Paris
On one hand, modern data science makes use of Topological Data Analysis in a preliminary step to obtain structural information before processing supervised or unsupervised methods. On the other hand, when a priori knowledge of a Riemannian manifold containing the data is available, shape analysis proposes to adapt mathematical statistics tools to infer geometric and statistical properties.
Program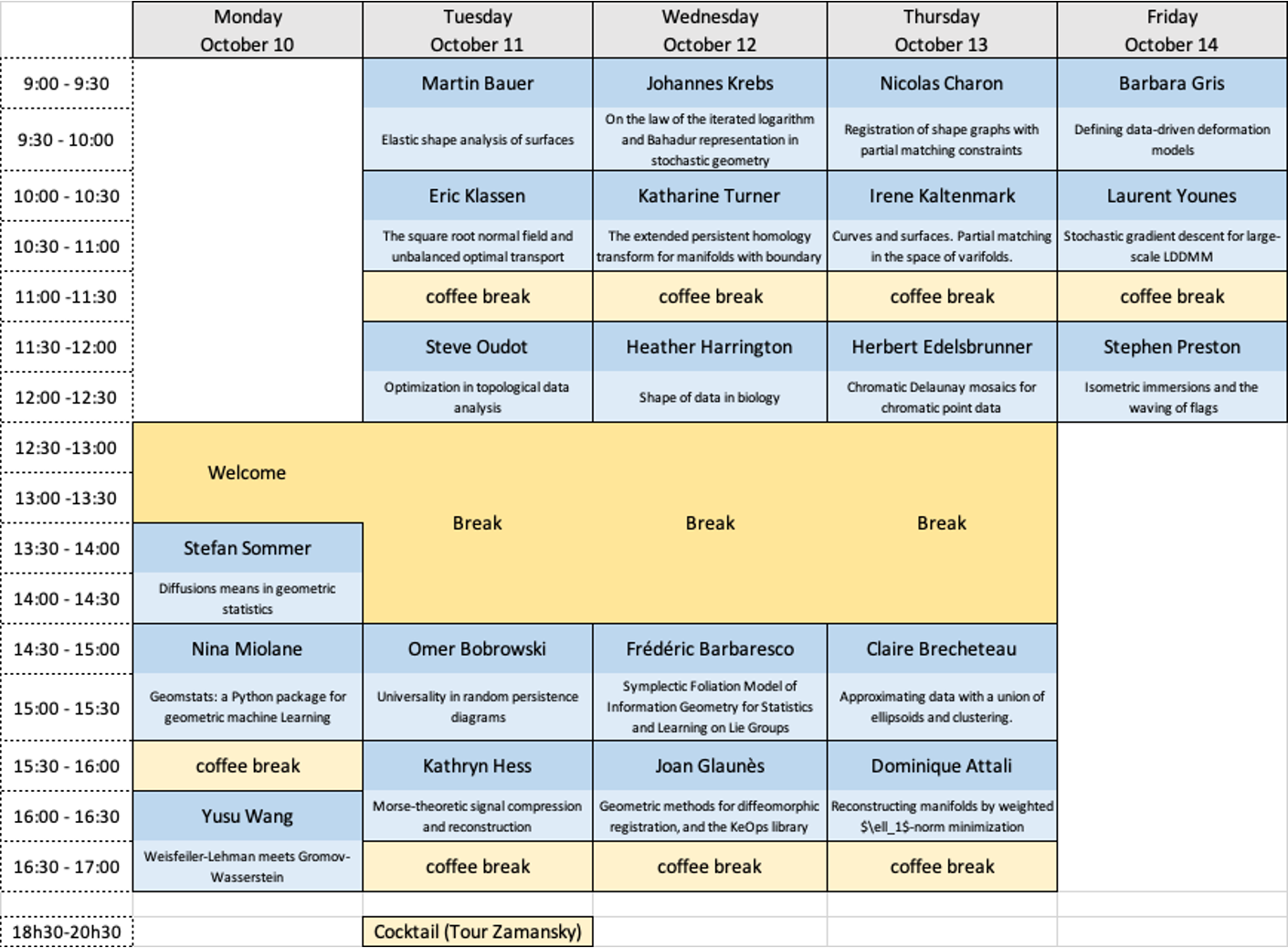 Invited Speakers
Cocktail
For logistical reasons, to join the cocktail at Tour Zamansky, please ensure that you are registered to attend the workshop in person.
Lunches (Info handout)
Institut Henri Poincaré's neighborhood has plenty of diverse food places.
The two-hour lunch breaks give you enough time to eat in a restaurant, or to grab something to take away.